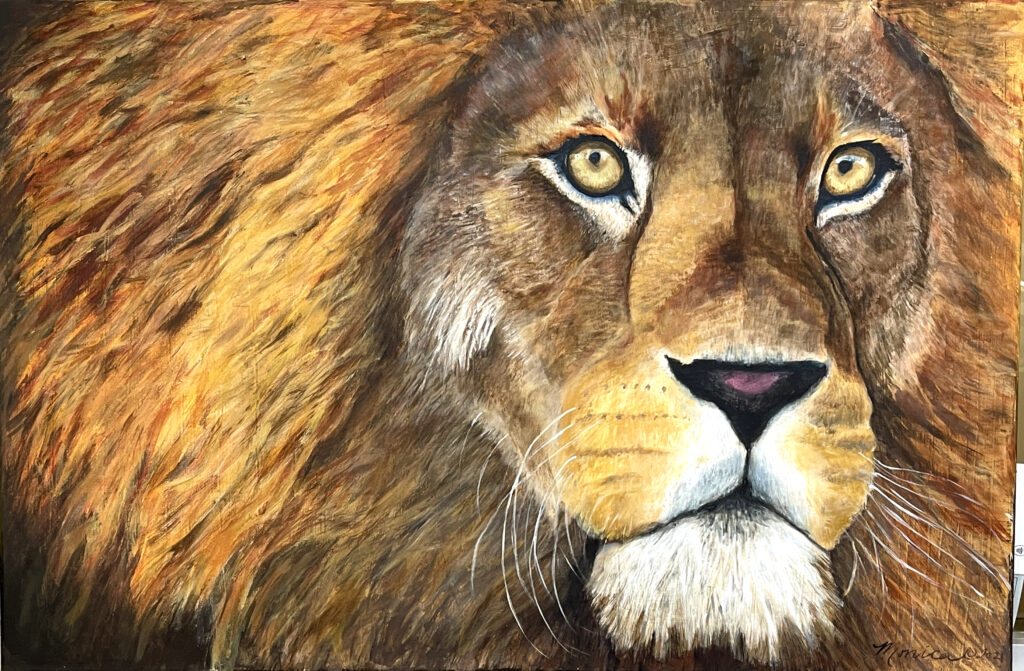 The Lion painting is 24 x 36 and has been a slow process. When I first started helping a local organization called NALZS (North Alabama Zoological Society) I was struck by how much I want to paint animals. All kinds of animals. And birds. So immediately I began this painting. As with many things, when I first started, I thought I knew all the colors I would need. But the more I looked, the more colors I saw. This is in acrylics, which is not normally how I paint animal portraits, normally I paint in oils. But I foolishly thought this would be a really quick painting, and wanted it to dry quickly, so I chose acrylics.
What is kind of cool about this, is that when you put it in front of a window, the lighter gold parts almost look like they are glowing…so the areas above his eyes, and even his eyes. A happy accident, as Bob Ross would say.
I am going to sell prints of this to raise money for NALZS, but the original is available. I would keep him in the studio, but I am running out of wall space, and I have more animals to paint!