This is Rebel. I met him when his person-mom brought him to the studio not long ago. She wanted a dog portrait, and since he was right there I tried to get a good reference photo. Well here's how that went:
I should mention that this group of photos was taken in a bout 2 minutes. I have at least twice this many similar photos in total. And this is how the dog portrait turned out…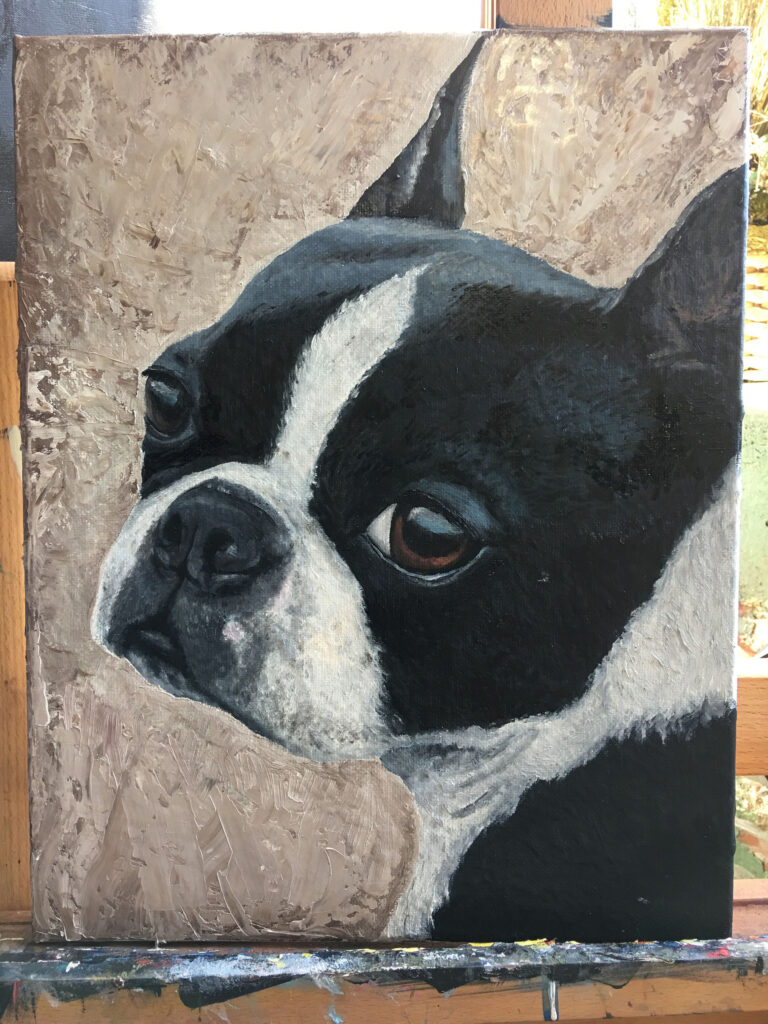 So what is Rebel's cause? Keeping his mom happy. He is very good at that! He adores his owner as much as she adores him, and that is what I wanted to capture.