This week my Discovery took place in Nashville. I'm a fan of the show, "American Pickers," not just because of all the amazing things they find, but I really love the respect and appreciation the hosts have for what they find and the people they meet. I have been wanting to visit their Nashville store, and finally this weekend, we did.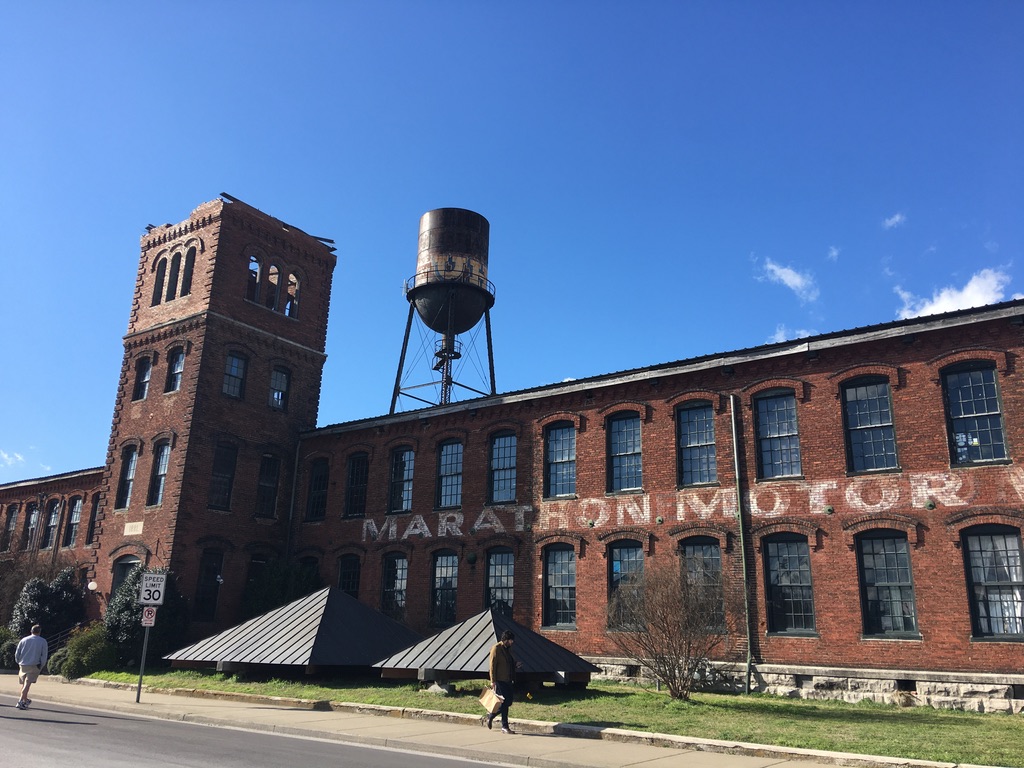 It's part of the Marathon Village, which is a creative community similar to Lowe Mill. Marathon Village is an old factory/plant where cars were built in the early 1900s. Today it is a museum and collection of shops, businesses and entertainment. (Lowe Mill does not have the museum aspect to it, and the focus is on working art studios, not retail).
Here are some of the wonderful things I saw inside this building:
I love how all tools and machines were beautifully displayed. Everything was black and brass…white textured walls and old bricks.
The Antique Archeology shop was a little smaller than I expected, but chock full of treasures. I saw several things from episodes of "American Pickers" that I had actually watched!