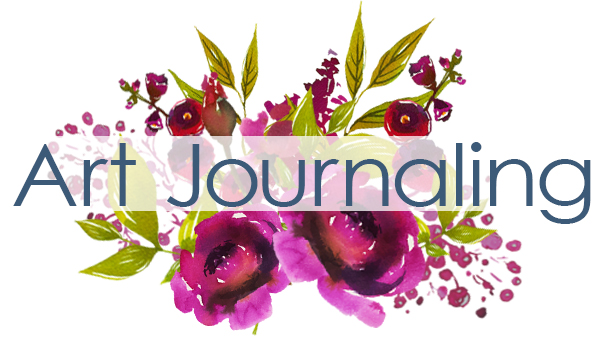 What is Art Journaling?
I have filled many regular journals throughout my life for many different reasons. It just seems that when a new season of my life began, it called for a new journal to fill. Often when I was in business meetings I would mix sketches into my notes...it was a faster, more efficient way to get my idea down on paper. When I was in church I would do the same thing. I don't remember the first time I saw anything about art journaling, but somewhere along the line, I realized that my journaling was including images more often than not.
Then, one day I was at Books a Million and found "365 Days of Fodder. Daily Doses of Inspiration for the Art Addict," by Eric M. Scott and David R. Modler. I was hooked. This book was not just about making cool looking pages in a journal, it was full of writing prompts and ideas about how to incorporate words into the images or patterns. Since then I have read many books, looked at thousands of images of other people's journals, and subscribed to magazines.
I am OBSESSED.
The joy of art journaling is that there are no limits. It is literally what you make it. I have several art journals I am working on right now. One that is my "whatever" book-it is where I test new techniques, but has no "theme." I have one that I am recording my garden in; one that I am telling my life story in to give my kids, and one that I call my Heart Journal. It is my companion on my walk with the Lord. (I have a whole 'nother website for that if you are interested. Click here.) I love that I can keep several journals at a time, and that I don't have to finish one page before I move on to the next. I work on MY schedule.
If you are interested in starting an art journal, or have one going and would like to join like-minded people to just spend time making pages, sharing ideas, coffee  and chatting, then you are invited and welcome to join us in my studio at Lowe Mill.
The first Saturday of each month from 1:00pm - 2:30 pm in Studio 127.