Three Paintings Dealing with Grief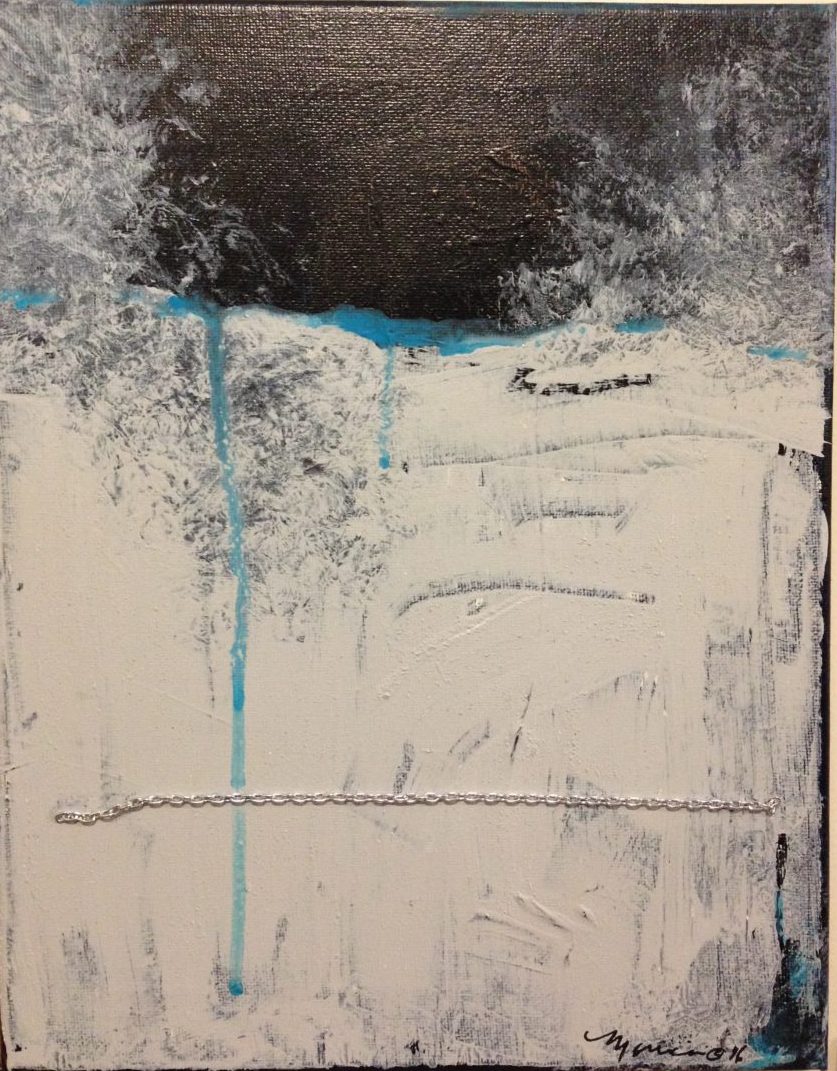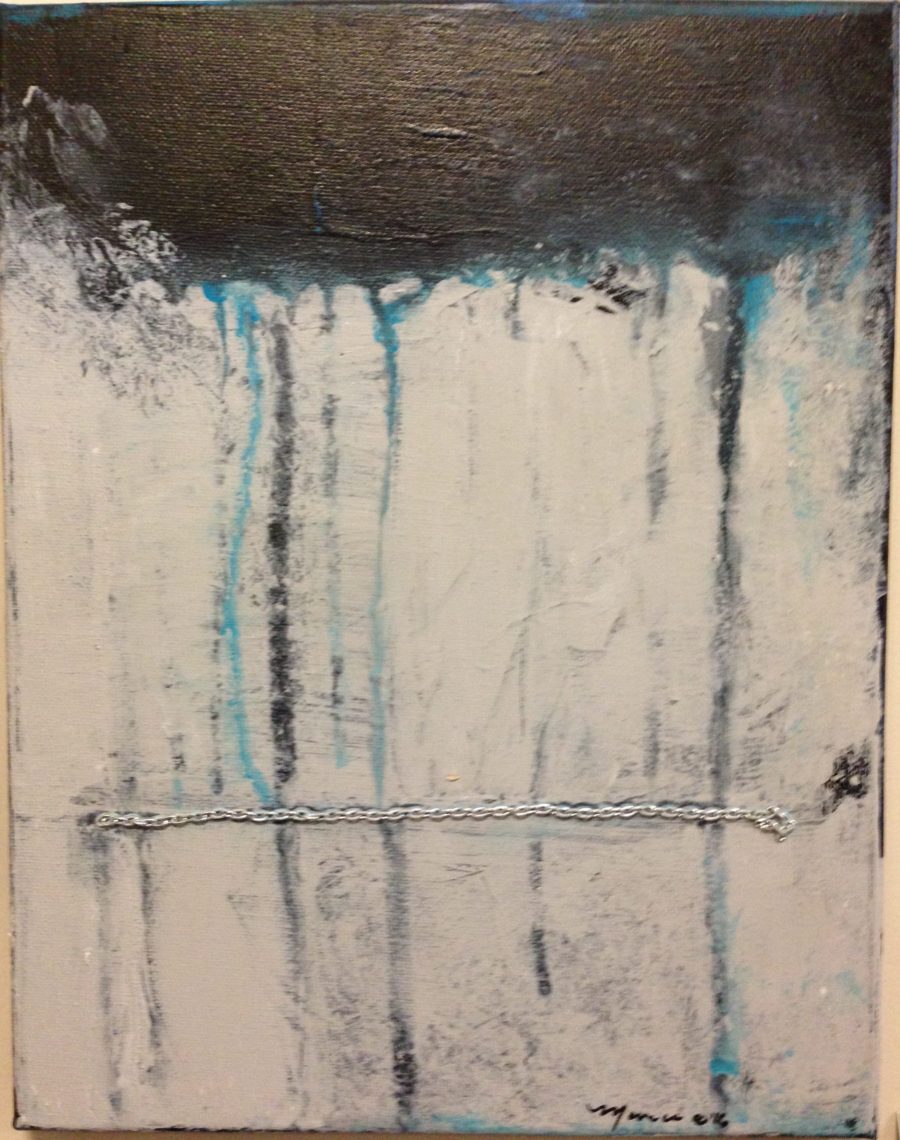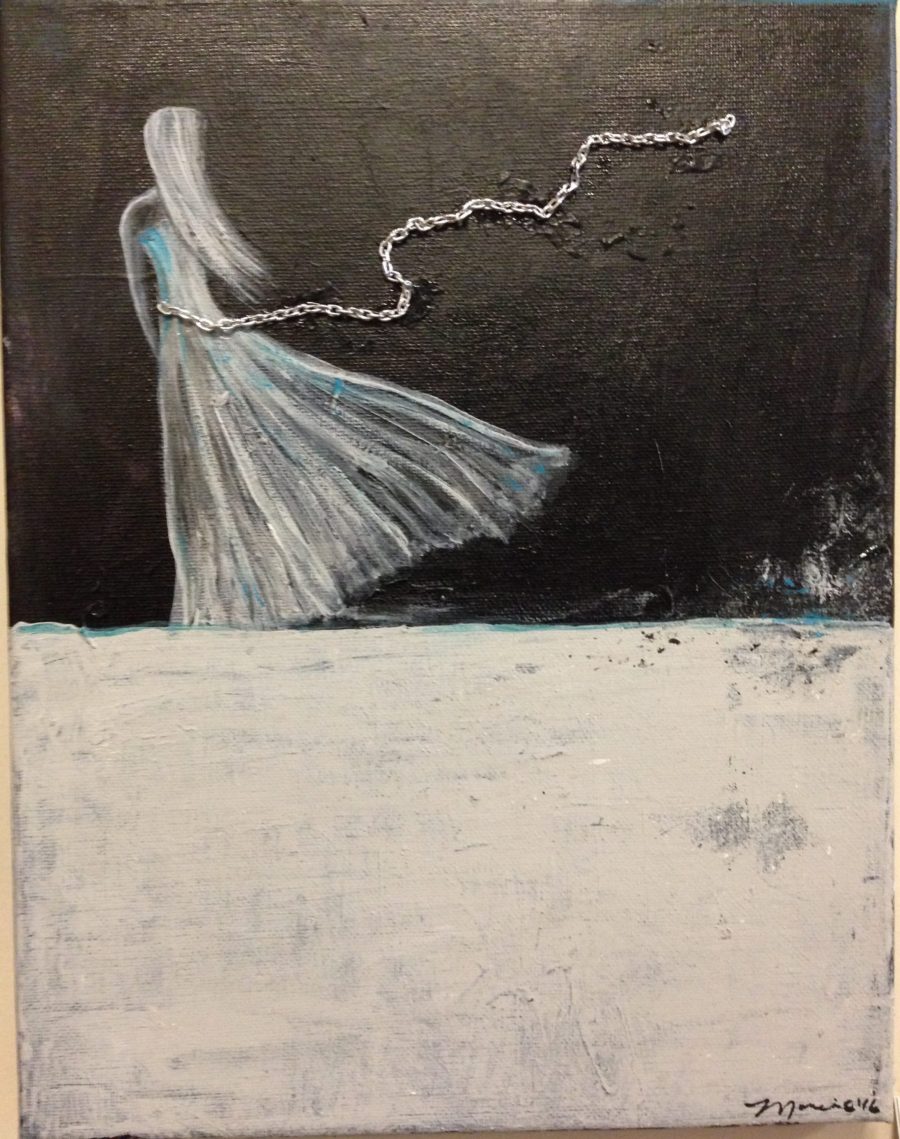 This is the a trio of paintings I started and finished not long after my mom passed away. For the last few months before this I couldn't paint – not just because of time, but I was feeling carved out inside. And honestly, the last thing I wanted to do was examine my feelings at that point. A few weeks after she left us, I knew it was time to paint…I needed to. But thinking about what I would paint was overwhelming…so that first painting day, I just covered canvasses with black paint. That pretty much summed up what was on the inside that day. But it felt good to do it. After that, I could not wait to get back to paint again. I didn't know what it would be but I felt ready to receive whatever inspiration I would be given.
So as soon as I did get back to the studio (a day or so later), I knew I wanted to cover some or most of the black…but not completely. I don't have a lot of experience with snow, but when I have been in it, I am always amazed at how quiet it is when it's falling. I remember a couple of years ago when we did get a few inches how surprising it was to look out the window and see how all the details of our backyard had been hidden under a blanket of smooth white snow. Only where the plants were taller was the surface unbroken. That's how my heart felt by the time my mom passed. As the last months crept/sped by, bringing us closer to a day that I could not bear to think about, there seemed to be a soft, quiet blanket of peace and strength that fell on my heart. I didn't know it was happening, I was just dealing with one day – one appointment, one chemo or radiation treatment, or even just one hour – at a time. But that covering helped me to get through the saddest time I can ever remember. It allowed me to receive the love and support of my family, and the kindness of so many others.
Covered up to my neck in snow, but not completely..there were some rough spots, there was some of that deep black sorrow that just could not be covered. When I started to feel overwhelmed by everything that was happening – because you don't get time off from the rest of your life when you are dealing with cancer – I would pray to keep it all together…chained together. And then there was the blue – the living water. Finally, it was the source of that living water that allowed the snow to start to melt when it had done its work.
The sadness is still there – there is a soft cover for my heart, but it's not a cold covering. Moments of sorrow come – sometimes unexpectedly – but I know they will pass.