Art Journaling on Tuesdays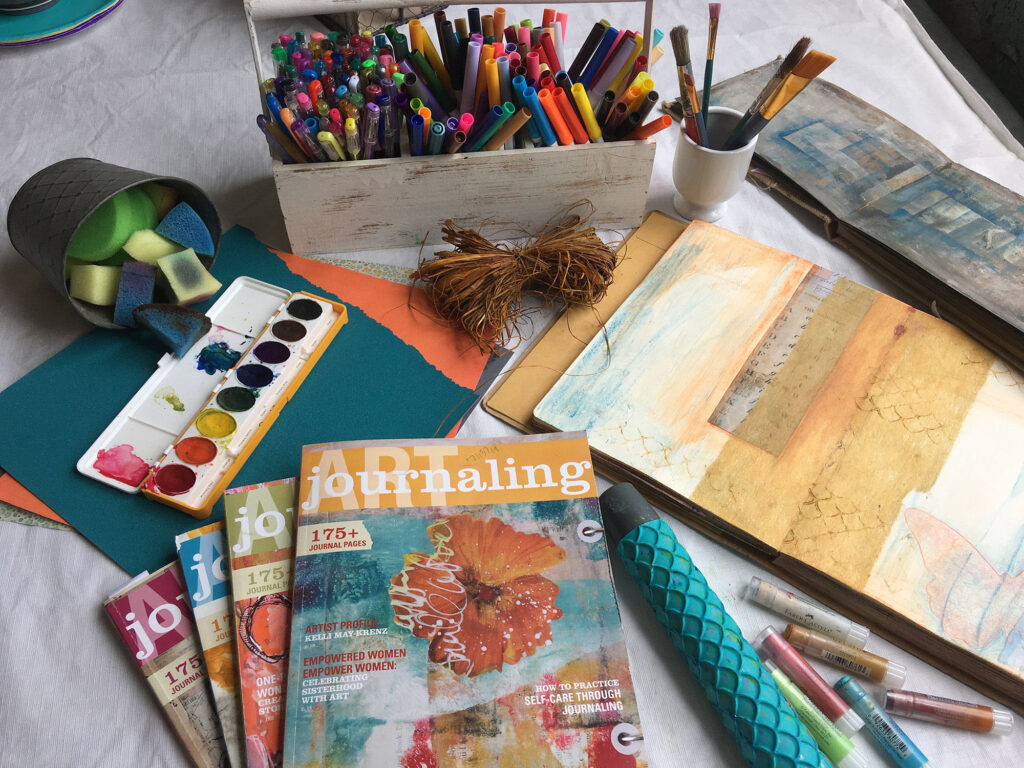 Recently I taught a class for Art Journaling at UAH's program, OLLI. We had a great time and I look forward to teaching it again. At the end of the class I asked if anyone would be interested in a weekly "Open Studio" for Art Journaling, where people could bring their art journals and materials or use mine, and just spend some time working on pages. It was a big "Yes!"
So Tuesdays from 12:30 – 2pm I am opening the studio to anyone interested in working on their art journals. Bring your art journal and any materials you want, or use mine! I'll have materials out each week, with some basic items and one or two different things each week. It's sometimes easier to work on the journal when you are in an environment that is prepared just for that.
Consider this your invitation to join us. The cost is $5 at the door, but if you are not sure about Art Journaling, there is no charge to come check it out and see if you would like to try it. One reason I have my materials available is so that people can try them out before they invest in supplies. You are welcome to bring your lunch! Please click here to RSVP if you plan to attend the next session so I can be sure and have enough supplies ready.
Come to door 17, as the building is not open to the public on Tuesday, and studio 127 is next to door 17.